The 13th Gate Launches Horrific New Attraction for the 2018 Scare Season
Home » Blog » LouisianaHauntedHouses.com News and Updates, Press Releases, Louisiana Haunt News, Halloween Headlines
September 30, 2018 By Haunt News & Press Releases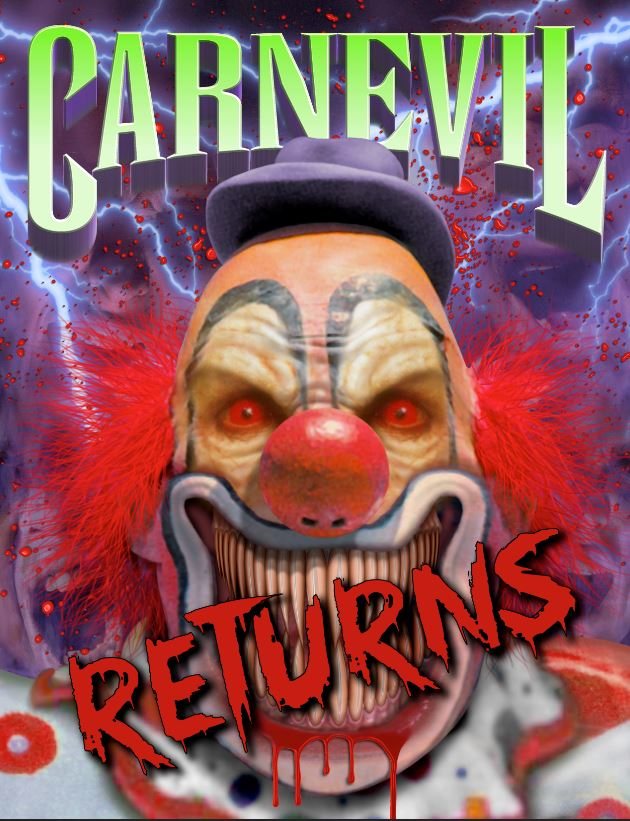 The 13th Gate's newest carnival-themed attraction, CarnEVIL.
Photo by:
The 13th Gate
Baton Rouge, LA - Sept. 27, 2018 - Baton Rouge's award-winning haunted house, The 13th Gate, is unveiling its newest carnival-themed attraction, CarnEVIL, to replace its previous attraction, Necropolis 13. Opening on September 28 across the street from The 13th Gate, CarnEVIL will feature virtual reality experiences, haunted carnival games, five-minute escape rooms, ax throwing, nightly special performances and free live concerts.
"Necropolis 13 had its 7 years ... it either needed a major renovation or be replaced," said owner Dwayne Sanburn. "We wanted an area to release some new scares out there for our fright-loving guests."
Since Sanburn started working with haunted houses in the `90s, the haunt industry has evolved. The trend is now to pull inspiration from movies to appeal to patrons who expect sophisticated special effects and detailed scenery. "What scared people 25 years ago would be laughable now," said Sanburn. "People are desensitized to old school horror. You have to put on a great show because thrill-savvy guests expect more than just someone jumping out of the dark in a rubber mask."
The 13th Gate's level of detail in design and special effects combined with highly trained actors and talented SFX artists are a few reasons why Hauntworld.com's fright fans voted Sanburn's attraction the No. 4 haunted house in the nation.
Admittance to CarnEVIL is free and open to the public. Children under 12 require adult supervision.
For more information and tickets to The 13th Gate, Louisiana's Ultimate Haunted House, visit 13thgate.com.
The 13th Gate Haunted House is an award-winning, Halloween haunted attraction located in Baton Rouge, Louisiana. Known for its extreme ultra-realism and special effects, it is one of the most detailed haunted attraction around. Located at 832 St. Philip Street, lurking in the shadow of the I-10 Bridge, the roster includes The 13th Gate, The Escape Room, and CarnEVIL. The 13th Gate has been recognized as one of the top haunted attractions in the country for 9 years running.
Press Contact:
Hannah Cousins
Red Six Media
hannah@redsixmedia.com
(225) 615-8836