Find Out What's in Store this Halloween Season at The Devils Knot of North Louisiana
Home » Blog » Louisiana's Best Weekend Events, Louisiana Haunts: An In Depth Look, LouisianaHauntedHouses.com News and Updates
September 10, 2019 By Haunt News & Press Releases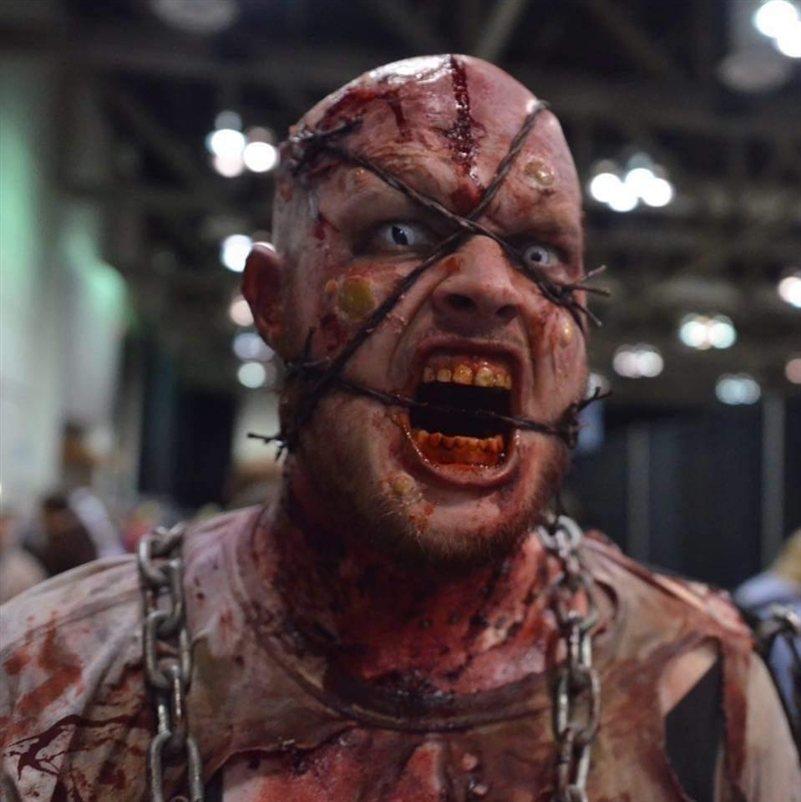 The Devils Knot Haunted Trail
LouisianaHauntedHouses.com recently sat down with Lisa Smith of The Devils Knot North Louisiana, to discuss what's new at the haunted attraction for the 2019 Halloween Season!
What's new at The Devils Knot North Louisiana for 2019? Do you have any new rides, attractions, or special features that Haunt Seekers should know about?
We do! This will be the knots third year and the clown boys have settled in with mama. They are super paranoid of strangers, so all who enter the knot should be very afraid of what is lurking around each and every corner. It's gonna be a great year!
What are you most excited about for the 2019 Halloween Season?
The people! Nothing is better than seeing the reaction on folks faces when they are having so much fun getting scared! It's awesome to watch.
What differentiates The Devils Knot North Louisiana from other local haunts in Louisiana?
Here at the Knot, we really are totally different from other haunts. For one, we are an actual trail in the woods. The trail itself is scary... add the crazy clown crew to it and it's a real nightmare . We are a 1 mile walk so you really get a good bang for your buck . It takes the average person a good 20 to 30 min at least to walk thru. So we are not an in and out kind of haunt. We try and keep it affordable, especially for families.
How long has The Devils Knot North Louisiana been in business? Can you tell us a bit more about The Devils Knot North Louisiana 's history?
This is our third year open to the public . We have been doing Halloween hayrides for over 20 years. That's how we started. My middle son Cody's birthday is around Halloween so we have always celebrated with graveyard hayrides things like that. Everyone would tell us... we need to let the public in. It has always been a dream of mine. So the devils knot is my dream come true.
What's your favorite experience since opening The Devils Knot North Louisiana ?
Meeting new people. We love everything Halloween, so it's great to meet others that feel the same. I can't tell you how many people we have met that have become repeat customers. As well as friends! It's awesome to make that connection with people. It's awesome to be able to give them an experience they will remember forever.
How long is a typical haunt experience at The Devils Knot North Louisiana from start to finish?
Sometimes we do have lines . There is just no way around it . Some nights are less busy but it all depends . Other then the wait times it takes between 20 to 30 min to walk the trail . You truly get a lot for your ticket price here at the KnOt . And if you hate waiting in line we do offer vip tickets and then you don't have to wait.
On a scale from 1 to 10, how scary would you say The Devils Knot North Louisiana is? Why?
Wow, we consider ourselves a 10! First off we are a real trail in the woods, that's scary on its own. I have workers that flat out refuse to be out there alone. Second off I have some of the best , most talented actors around. They truly love what they do so yea we are a ten!
Does The Devils Knot North Louisiana 's property have any real haunted history? Do you have a spooky encounter you'd like to share?
We do. We have an actual civil war graveyard on the property. I personally was hanging lights on the trail and I kept hearing noises. I yelled for them to go on and let me work. I thought it was some of the crew trying to scare me lol. Boy was I wrong! I get done and walk out of the woods to find everyone gone. I guess I had been fussing at something else because I had been by myself the entire time.
What inspired you to open up a haunted attraction? What's your favorite part of the business?
My love for Halloween... being on the trail with the leaves changing it's just a beautiful time of the year. I have this awesome trail and I love sharing it with people. For just a few minutes they get to be kids again, no matter their age and experience the spooky trail. It really is a magical experience.
How has new technology (i.e. animatronics, special props, etc) helped you to enhance The Devils Knot North Louisiana ?
We do use several types of enhanced scares as we like to call them. I do think nothing can beat just good ol actors with great scaring skills though. Having said that we do utilize several different types of scares. I think it helps to give our customers the entire scare package.
Can The Devils Knot North Louisiana accommodate large groups? How many people can experience The Devils Knot North Louisiana together as a group?
We do have large groups come out each year. Although we only allow smaller groups to go in at one time.
Does The Devils Knot North Louisiana offer any special deals, discounts, or coupons?
We do. Each year we try and give back to the community last year it was the Cajun navy this year we are doing a special promotion for our police and fire departments. We upgrade general tickets to VIP tickets for them as our way to say thank you for their service.
Anything else you'd like to let us know about The Devils Knot North Louisiana?
It's a lot of hard work each year. But I would not have it any other way. We try and give the customer from start to finish the best show we can. We have had folks run out without their shoes, pee their pants etc. lol all the while telling us how much they loved it. That's what keeps us doing this it makes all the hard work worth it. We hope y'all will come out this year and let us give you an awesome show and hopefully scare your socks off at the same time!