Haunted New Orleans Home With Eerie Ghost Story Currently Up For Sale
Home » Blog » Louisiana's Best Weekend Events, Louisiana Haunt News
April 21, 2017 By Chelsea T.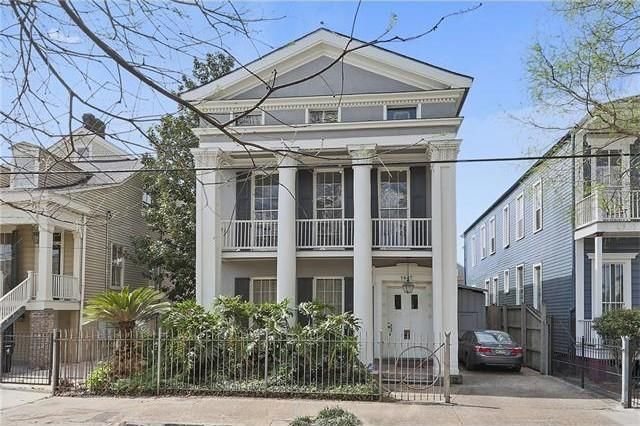 Photo by:
http://www.realtor.com/realestateandhomes-detail/1447-Constance-St_New-Orleans_LA_70130_M84361-87700#photo0
Dating back to 1867, a New Orleans home that is believed to be haunted, is currently up for sale for a whopping $1,285,000. According to a book by Troy Taylor, the home is one of the "Top 10 Most Haunted Houses in New Orleans" and it comes complete with three bedrooms, 2 1/2 baths, and a ghost story.
The Greek Revival home features over 4,000 square feet and is located in the gorgeous Garden District. It was renovated and restored by its owner and listing agent, Paul Shows who purchased the home in 2004. According to The Beaumont Enterprise, he believed the original owner of the home was a man named Adam Griffin. "The history is a little murky, except for the ghost story," says Shows.
Legend says that during the period after the Civil War, the Union Army took over the residence and used it as a jail. Two homeless men were said to be looting homes and dressed in Union uniforms, and were held at the jail and sentenced to death.
After the killings, blood was said to have leaked through the walls from the attic. Since then, there have been reports of blood-soaked walls and the sounds of drunken singing soldiers. Shows hasn't been able to confirm the reports, though.
After the war ended, the residence was used as a perfume factory and a mattress factory that ended up "in shambles," says Shows. He's been restoring it ever since he made the purchase but states that no walls were replaced, and the wood floors, staircase and crown moldings are all original.
Click here to see photos of the home, located at 1447 Constance St. in New Orleans.