New Orleans Dubbed One of the Most Haunted Cities in the World by Travelers Today
Home » Blog » Paranormal Headlines, Real Haunted Places
May 10, 2017 By Chelsea T.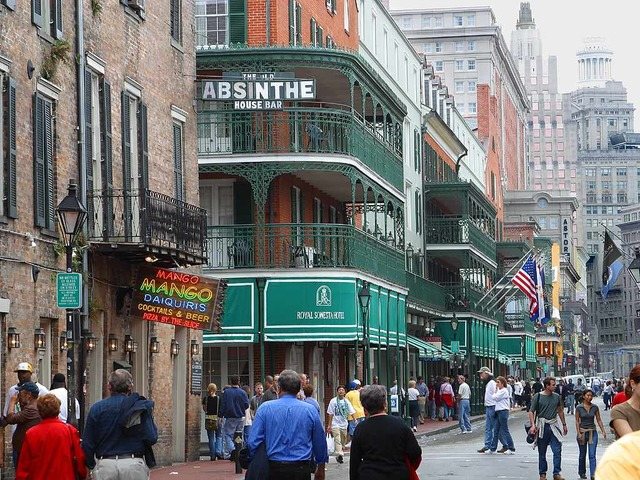 Photo by:
Pixabay
New Orleans is known for a lot of things, including Mardi Gras, its delicious Creole cuisine and vibrant nightlife, and even ghosts! Although every state has places throughout that are believed to be haunted, New Orleans was named one of the top three most haunted cities in all of the world by Travelers Today.
Home to the most haunted cemetery in the world, it's no surprise that New Orleans made the list. It boasts a true historical feel along its streets and has endless homes and buildings that date back centuries, with some ghost stories attached to them, too!
The city is located on the Mississippi River, near the Gulf of Mexico and has been nicknamed the "Big Easy." A popular spot for both locals and tourists, the entertainment in New Orleans is absolutely endless. No matter what you're interested, there's something for everyone in NOLA.
So, what are some of the most haunted places in New Orleans?
1. LaLaurie Mansion | Royal Steet
2. Arnaud's Restaurant | Bienville Steet
3. Hotel Monteleone | Royal Street
4. Le Pavillon Hotel | Poydras Steet
5. Lafitte's Blacksmith Shop | Bourbon Street
6. St. Louis Cemetery No. 1 | Basin Street
7. The Jimani House (formerly the UpStairs Lounge) | Chartres St.
8. New Orleans Pharmacy Museum | Chartres St.
9. The Beauregard-Keyes House | Chartres St.
10. Jean Lafitte's Old Absinthe House | Bourbon Street


Have you ever visited New Orleans and its most haunted places? Let us know in the comments below!