How to Get Over the Halloween Blues - Tips for Dealing with the Post-Holiday Doldrums
Home » Blog » Halloween's Hottest Trends, Little Ghost & Ghouls Corner , Halloween Headlines
November 16, 2017 By Cait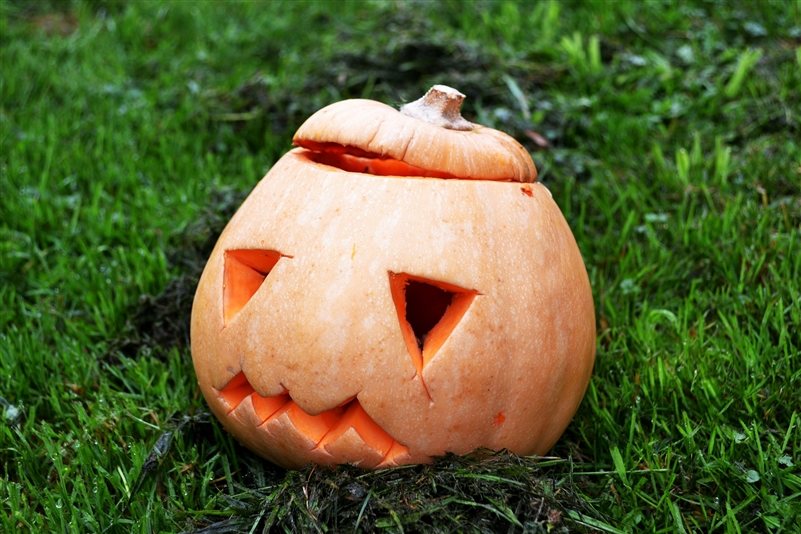 Don't Let the Post-Halloween Blues Get You Down!
Photo by:
Julia Casado, via PixaBay. (CC0)
If you're a hardcore Halloween lover, then you're probably bummed that the holiday has come and gone already. If you're totally bummed by just how fast Halloween passed this year, then you're not alone - lots of folks get the post-Halloween blues once their favorite holiday is done for the year, but there's some ways to get over the total bummer of the post-Halloween Season, and make the transition from Halloween to Thanksgiving & Christmas/ Hanukkah a bit easier this year.
If you're not ready to quite let go of Halloween yet, here are some great ways to stay in the holiday spirit after October 31st each year:
Binge Watch Horror Movies Like There's No Tomorrow - This one is easy, and fun - especially if you've got streaming services like Netflix, Amazon Prime, and Hulu which have absolutely insane libraries of over-the-top horror flicks, including many of your favorite cult classics, and even some lesser known "B Horror Movie" flicks that are a ton of fun if you're into campy, cheesy, and hilarious "horror comedy".


Restock Your Halloween Supplies in the Clearance Aisle - If you're a lover of all things Halloween, then you probably love clearance shopping all of the awesome steals and deals at major retailers the weeks after Halloween. With Christmas "right around the corner", holiday retail space becomes prime, which mean Halloween decor, costumes, party supplies, and other holiday "leftovers" are dirt cheap, and prices are slashed quickly - why not take advantage and get a jump start on next year's Halloween fun?


Keep Your Decor Up Past the Holiday - If my neighbors can have their Christmas lights up through Saint Patrick's Day, then I can have my Halloween decor up through Christmas, right? Even if you're not into keeping the outdoor decor up a bit later, there's no harm in keeping your interior decorations up a little bit longer. You do you.


Check Out an Escape Game, Ghost Tour, or Year-Round Haunted House - Didn't get your fill of scares this October? Check out one of the many local ghost tours to learn the local history of your town, check out an escape game (many of which have spooky, fun, and macabre themes throughout the year), or see if there's a haunt that's open year round in your area - the fun doesn't have to stop on October 31st!


Start Planning Next Year's Look - Do you love making your own costume, or creating crazy "mash up" costumes, a la "Princess Taco Belle"? Well start planning early, so you can score deals on Halloween costume accessories and gear (see our "Halloween Clearance" point above), and so you can take your time planning out next year's look, so that it can be truly iconic.
How Do You Get Over the Post-Halloween Blues? Let Us Know in the Comments Below!