The Most Haunted Places in New Orleans
Home » Blog » LouisianaHauntedHouses.com News and Updates, Paranormal Headlines, Real Haunted Places
May 21, 2021 By Chelsea T.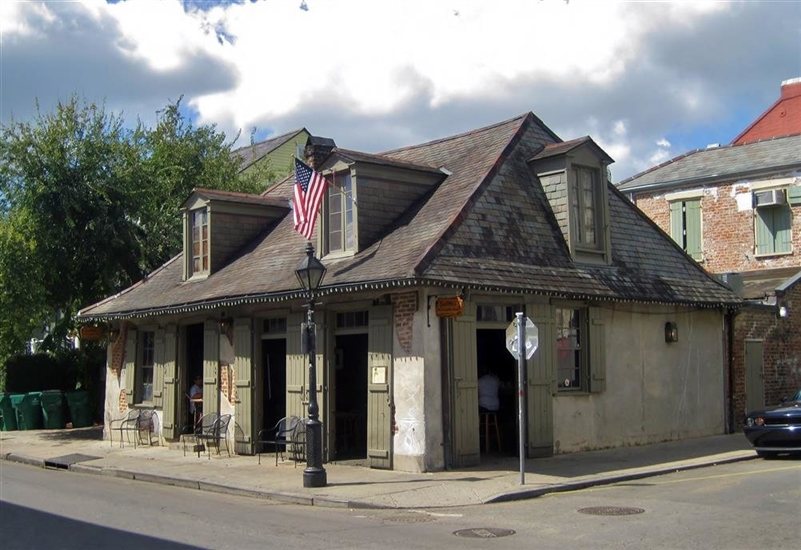 Photo by Teemu08 via Flickr
Photo by:
https://www.flickr.com/photos/teemu08/15662031137/
New Orleans is a city full of history... and ghost stories, too. From eerie hotels that only the brave can survive a night in, to the creepier than normal cemeteries, New Orleans is home to some spooky tales.
Back in 2017, Travelers Today even dubbed New Orleans one of the most haunted cities in the world. Yes, that's right - the world! We've come up with a list of the top haunted places throughout the city that are sure to give you goosebumps. Check them out below!
1. LaLaurie Mansion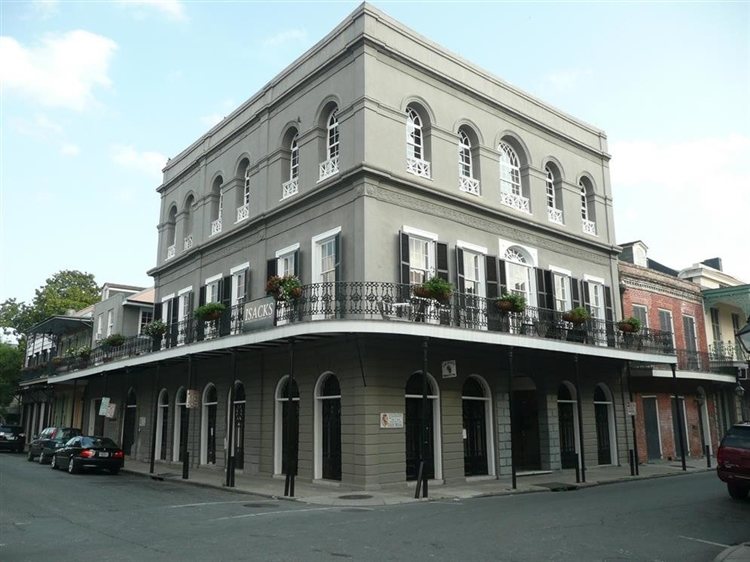 Photo by Reading Tom via Flickr

The LaLaurie Mansion mansion is located in Royal Street and was once a tourist attraction but is no longer in operation. It was once owned by Madame Lalaurie, who was said to be quite vicious of a person. Her home was reported to have a high number of slave turnovers and one neighbor said that a young slave girl jumped to her death rather than face punishment from Madame LaLaurie. In 1834, a fire broke out in the mansion, and when help came to the home, they found slaves bound, tortured, whipped and kept in such horrid conditions that an angry mob attacked the place. The LaLaurie family fled New Orleans in fear of their lives after the public became outraged with them. The location is believed to be haunted, possibly with the slaves who were once kept here.


2. Arnaud's Restaurant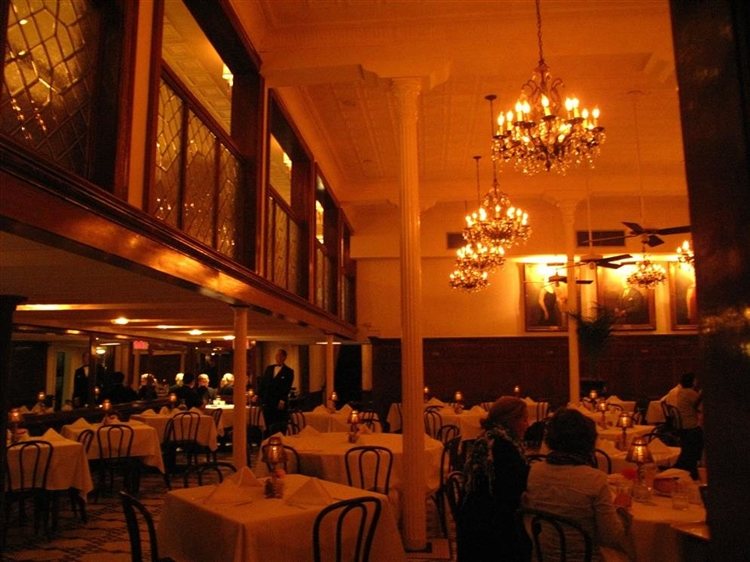 Photo by Carlos Pacheco via Flickr
This fine dining restaurant features classic Creole cuisine, and is believed to be haunted by "Count" Arnaud Cazenave himself. His ghost has been known to rearrange the silverware or the bar setup to his liking. The Mardi Gras Museum at the restaurant is named after his daughter, Germaine Cazenave Wells, and her ghost is rumored to look over the festive gowns and artifacts that are housed here. She has been seen as a misty form.
3. Le Pavillon Hotel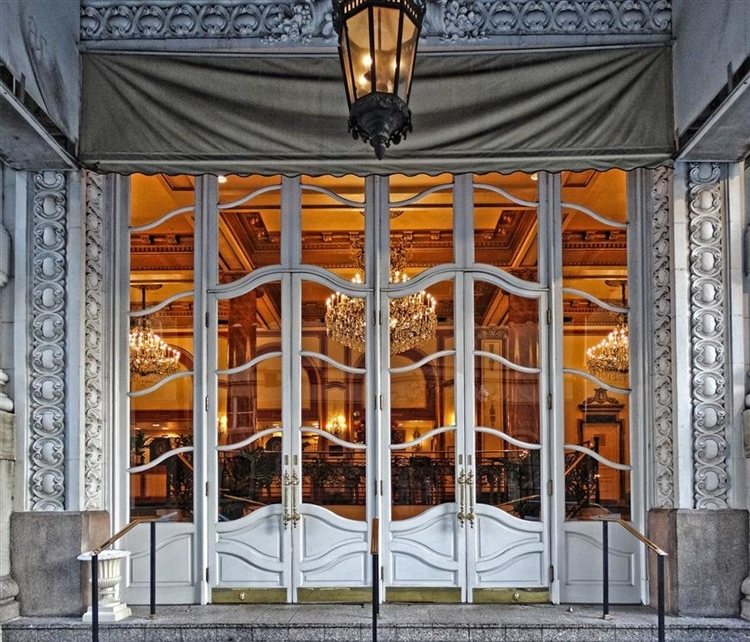 Photo by Terence Faircloth via Flickr

There are a couple different ghosts who are said to haunt this hotel. The first is Adda (also known as Eva or Ava), a teenager who has been spotted in the lobby and main entrance with teary eyes. She was said to have been killed by a runaway carriage and her ghost is known to walk up to guests and before disappearing, she says "Pardon me, I am... very lost." Her apparition has fair skin, brown eyes and brown hair that is pulled back. She dresses in black, flowy clothing and carries a clutch that she sometimes drops. Some witnesses say she also smells like lilacs or roses. There is also a ghostly couple from the 1920s who haunt the building. The middle-aged couple has been spotted wandering the grounds and hallways, mostly on the third and fourth floors. A ghostly man, around the age of 20, has also been seen and is said to have long hair and wear bellbottom pants. His ghost is known to play tricks on the guests and cleaning staff and may run out into the street, even being caught on security's video surveillance. And beware - because his ghost may also peek inside your guest room from outside!
4. Lafitte's Blacksmith Shop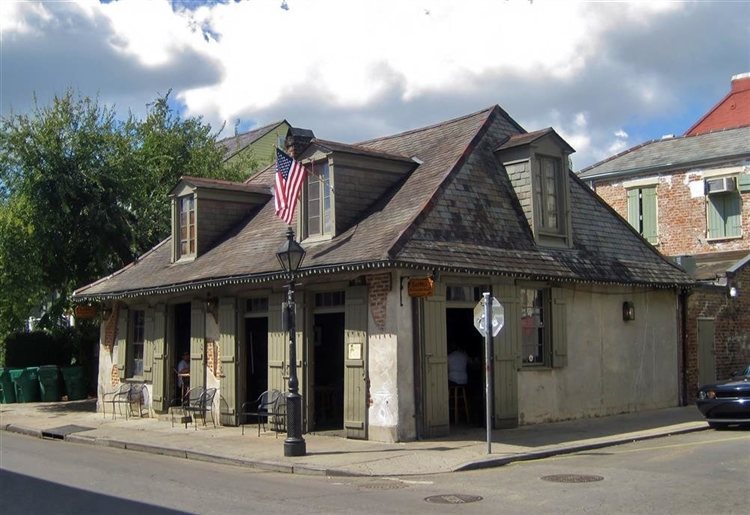 Photo by Teemu08 via Flickr

This bar is a well known haunted spot in New Orleans, and rumor says Jean Lafitte himself, once the famed owner of the actual blacksmith shop, lingers here in spirit. His ghost has been spotted on the premises, and some say they have seen eyes that look very similar to Lafitte's, watching them from the fireplace grate. A woman's apparition has also been seen here, believed to be the ghost of famed Voodoo priestess Marie Laveau.
5. St. Louis Cemetery No. 1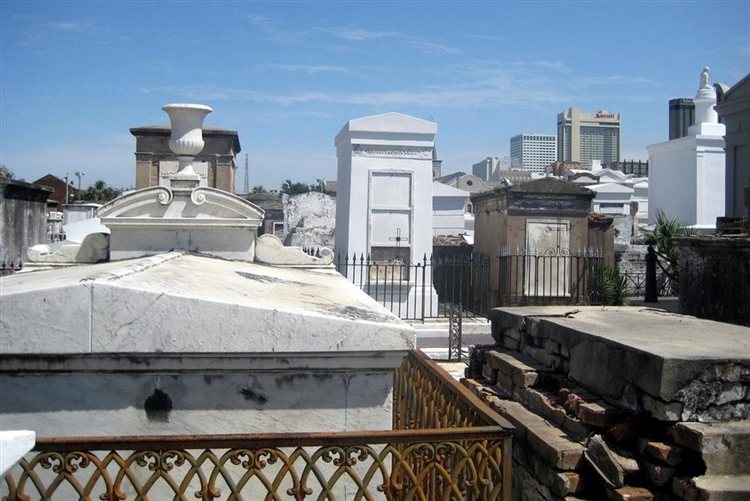 Photo by Wally Gobetz via Flickr
Located on Basin Street, this cemetery is believed to be haunted, possibly because a Voodoo Priestess named Marie Laveau is buried here. Witnesses say a crow watches over her grave, and many say her spirit has inhabited the animal.
6. New Orleans Pharmacy Museum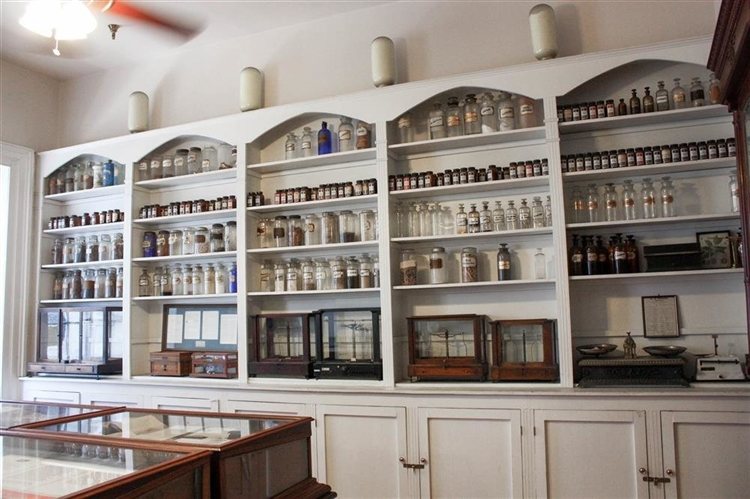 Photo by Tess Dixon via Flickr
This historic pharmacy dates back to 1823 and is believed to be haunted by Dr. Dupas, a former owner. He was a man who reportedly conducted horrific medical experiments on pregnant slaves. He was also rumored to practice voodoo. In 1867, Dupas died after catching syphilis and his apparition has been spotted after hours dressed in his lab coat or brown suit. His ghost has been known to throw books and move items in display cases, which sets off the security system. Stories say pregnant women are especially susceptible to paranormal activity here.
7. The Beauregard-Keyes House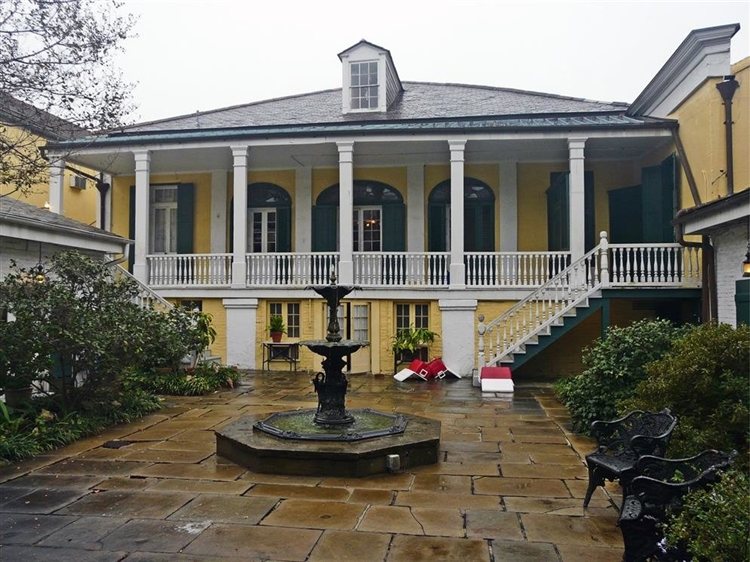 Photo by mksfca via Flickr
This home is located on Chartres Street and operates as a museum. It is a well known haunted spot in the area. Stories say Paul Munni, a crazy Chess champion once lived in the home and would run through the streets of New Orleans with an axe. Then there are others that say this story is entirely false, and that the champion's name was actually Paul Morphy and he never ran around with an axe. Either way, no matter which story is true, this spot is believed to be quite eerie.
8. Bourbon Orleans Hotel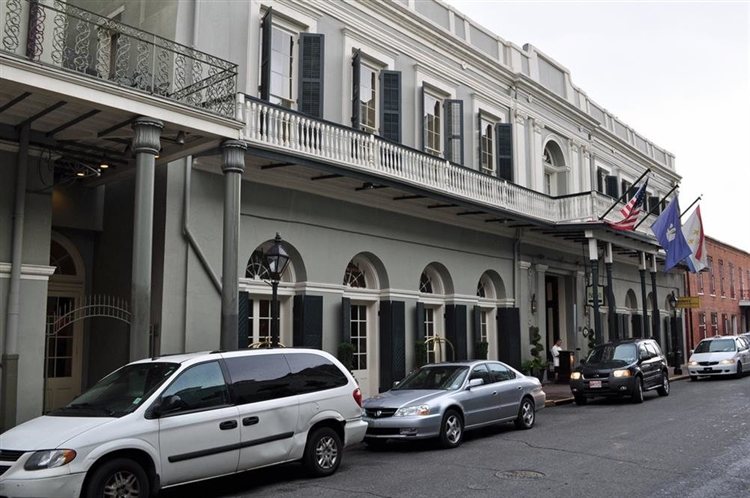 Photo by Stevesheriw via Flickr
This hotel is rumored to be haunted by a number of spirits. There is a Confederate soldier that likes to wander the halls, as well as the ghosts of children and nuns who died during the Yellow Fever epidemic when the hotel operated as an orphanage. A ghostly dancer is known to dance alone in the hotel ballroom as well.
10. LaBranche Building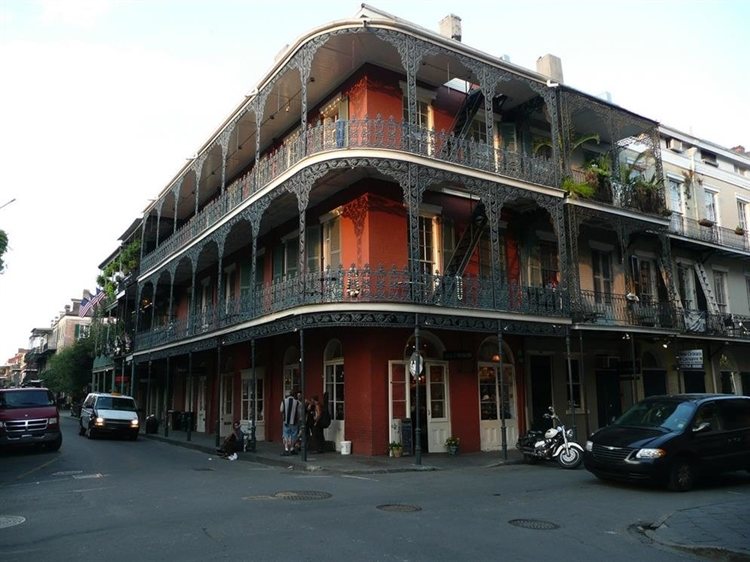 Photo by Reading Tom via Flickr
This historic building is said to be haunted by at least two different ghosts. Stories say a wealthy sugar planter Mr. LaBranche had a secret mistress named Melissa, and his wife found out after he died. It was said that Mrs. LaBranche invited Melissa over for tea, drugged her and chained her up on the third floor, starving her to death. It was said Mrs. LaBranche lived for another 15 years, with the woman's corpse above her all those years. Both women's ghosts are said to linger here; Melissa making restless movements on the 2nd and 3rd floors and Mrs. LaBranche has been seen on the second wearing a blue gown.
Click here to check out more haunted places throughout Louisiana!